College Hills Honda has been locally owned and operated for more than 27 years. That's why we understand the positive impact that buying local has on a community, and we believe in supporting local causes and businesses. When you choose us, you can rest assured that your contributions are being paid forward to a variety of great homegrown organizations.
Since we established College Hills Cares in 2017, we've donated over $30,000 back into the community each year through donations, sponsorships, etc. - but we're especially proud of the time we've spent community building in Wooster, Ohio. Take a moment to see what we've been up to below.
Dealership Info
Mon

9:00 AM - 8:00 PM




Tue - Wed

9:00 AM - 6:00 PM




Thu

9:00 AM - 8:00 PM




Fri

9:00 AM - 6:00 PM




Sat

9:00 AM - 3:00 PM




Sun

Closed

Shed-Painting for WCBDD
We fully believe that our commitment to the community extends beyond work hours. That's why we're thankful for places like the Wayne County Board of Developmental Disabilities. Recently, they let us paint two of their sheds.

Dog Daze
We always look forward to the annual Dog Daze event, a spectacle co-hosted by GivePetsAChance Inc., The Wayne County Dog Shelter and Mairs Veterinary Hospital. In the past, there have been fun activities like dunk tanks, agility competitions, and a kids corner with face painting and games. And of course, there is no shortage of dog breeds or vendor-supplied goodies for pet owners.

The Great Grill-Off and Slider Competition
It's been a pleasure to aid in this Christian Children's Home of Ohio event as members of Team Honda Cares, a national campaign. Our team has done a little bit of everything here - from painting faces and supervising kiddos on inflatables to grilling hot dogs and serving ice cream.

Wayne County Humane Society Recycling Event
We're excited anytime we get to link up with the Wayne County Humane Society, so of course we were onboard for their recycling campaign last year. It took four trips for our volunteers to drive all the sorted cans to the Wayco Recycling Center, but the reward was more than worth it: We got to play with the kitties in the Free Roam Cat Room.
We even got to come back later on for an evening of weed pulling and pizza.

Vertical Runner
We sponsor this local fitness organization throughout the year. We're also proud to sponsor the Kids Running Club meal for one night.

Wayne County Care Center
We cherish our memories in the community, and that's why we consider it a privilege to devote our time to places like the Wayne County Care Center. Last year, our volunteers stopped in to decorate activity bags of different themes in hopes that the healing power of love would help some of the residents with memory issues.

The Christmas Toy Project
People to People Ministries works year-round to collect, clean, refurbish, and repair donated toys as part of their Christmas Toy Committee. College Hills Honda enjoys assisting their efforts by helping parents and families shop for Christmas toys among the selection each year. We've also collaborated with the Wayne County Department of Job and Family Services to deliver wish-list items to less fortunate families.

Salvation Army
When the local chapter was short on volunteers for their Kettle Campaign, we were happy to fill in. Our volunteers signed up for two shifts - one in November and one in December. You may have seen us ringing our hearts out in Buehler's Milltown!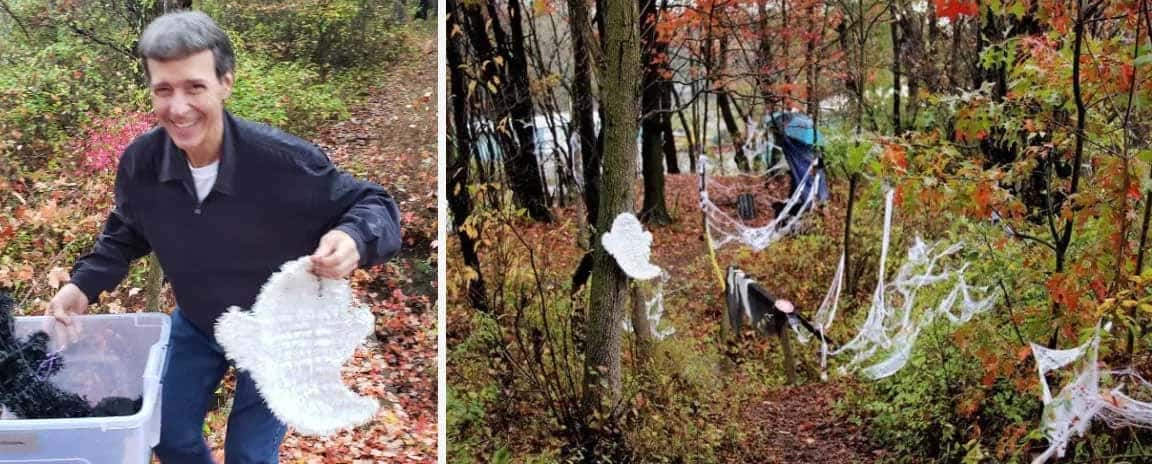 Howl-O-Ween Family Fun Day Spooky Walk
We're all animal lovers at College Hills Honda, and that's why we jumped at the opportunity to help the Wayne County Humane Society set up their Howl-O-Ween Family Fun Day Spooky Walk!
We're also known to stop in the shelter after work from time to time. Spending time with these animals is a uniquely rewarding experience that we'll always treasure.

Ida Sue School Cleanup
We have a close relationship with the Ida Sue School, so we were more than grateful when they gave our team some hands-on service experience. For two years in a row, we've cleaned their campus of weeds, sticks, and other pesky debris.

People to People Ministries Back to School Event
This event is near and dear to our hearts, and that's why we've worked it every year since College Hills Cares was established. Every summer, our volunteers help hundreds of community children find the appropriate clothing for the coming school year.

People to People Ministries Give the Gift of Christmas
Our team was able to get back out there and help the community by shopping through donated goods for qualified families in Wayne County. People to People Ministries was able to 'Give the Gift of Christmas' to over 500 children this year. We were touched to be able to help!

Adopt a Family
College Hills Honda "adopts" a family every year for Christmas. A few team members go shopping in attempts to find the best gifts possible for each family. Then our "Elves" wrap the gifts nicely and deliver them to JFS to distribute to our adopted family. Merry Christmas!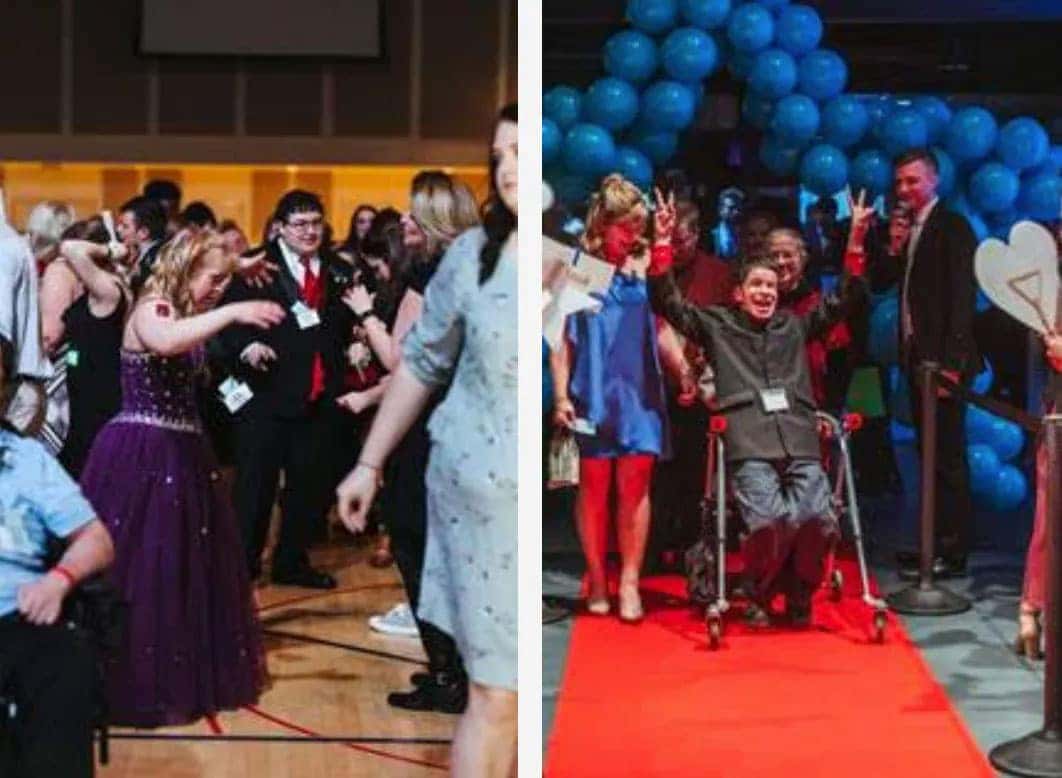 Night to Shine
Our team of volunteers was ready to take on a new activity this winter, so Anna Klinger suggested the "Night to Shine" event held at Grace Church on February 7th with help from Sycamore Church. This is a huge adult prom for people with disabilities. The Tim Tebow Foundation started and sponsors this event all over the world. Tauni Robbins, College Hills Cares Team Leader, jumped at the chance to get the group involved in something new and help out wherever possible. There was a red carpet welcome, dance floor, catered meal, haircuts, makeup, games, magic, karaoke, and much more! The crowning ceremony can't be topped - all of the guests line up and get crowned King or Queen! This is truly a wonderful event that will continue its purpose of showing people with special needs God's love while providing an unforgettable prom night experience.
Learn How You Can Help in Wooster, OH
When you support College Hills Honda, you support local organizations. Contact us to learn more about how you can get involved.
Get Directions To Germain Honda of College Hills