Honda Oil Change Service

Regularly having your engine oil changed is one of the most important ways to continue enjoying the reliability and performance that you've come to expect from your Honda vehicle. Engine oil is primarily responsible for both lubricating internal engine parts as well as providing protection against harmful heat and friction. Ensure many more years of reliable performance by protecting your engine with regular oil changes performed right here at Germain Honda of College Hills.
---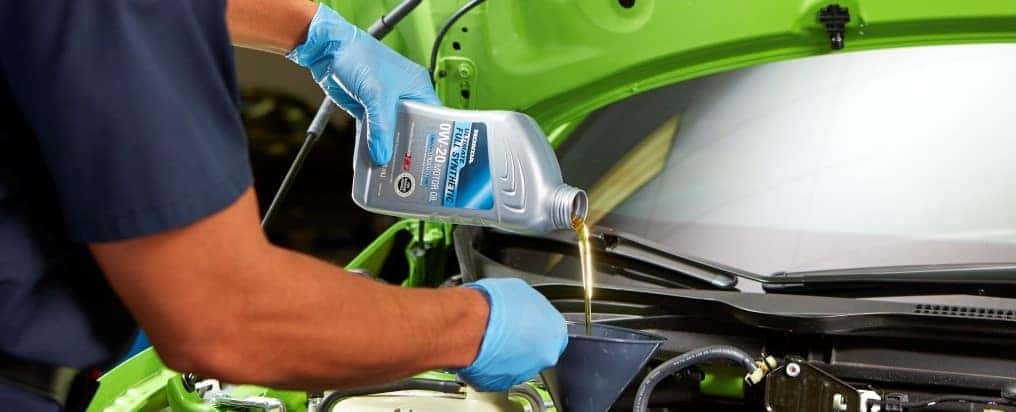 When Is the Right Time to Have My Oil Changed?
Since individual driving habits and weather conditions vary from person to person, there are a number of factors that play a role in determining exactly when your oil needs to be changed. Thanks to the revolutionary Honda Maintenance Minder system found on all late-model Honda vehicles, you'll be able to easily determine when it's time for an oil change. This system monitors a variety of factors to calculate the remaining lifespan of your engine oil and recommend an oil change when necessary. You'll see an orange wrench icon appear on the dashboard of your Honda when it's time for an oil change.
Due in part to this advanced system along with breakthroughs in oil technology, oil change intervals are typically much longer than in the past. Older Honda models typically relied on an oil change interval of every 5,000 miles or every 6 months, whichever occurs first. Today's Honda vehicles usually have recommended oil change intervals of 7,500 or even 10,000 miles. The best way to find the oil change interval for your specific vehicle is to refer to your owner's manual and/or your Maintenance Minder system. If you're still unsure, don't hesitate to reach out to our team of service experts at Germain Honda of College Hills. We're happy to help!
How to Identify an Engine Oil-Related Problem
Having the ability to identify a problem related to your oil can help you avoid expensive repairs and prevent damage to your engine. Below, you'll find two of the most common signs that you may have a potential problem with your engine oil.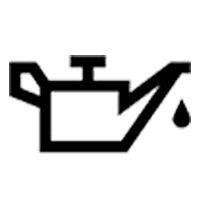 Oil Warning / Low Oil Pressure Light
Should you see an oil warning or low oil pressure light appear on your dashboard, continuing to drive your vehicle may put your engine at risk for major damage. Your engine needs a certain amount of oil in order to keep it properly lubricated and protected against damage. Once you see one of these warning lights, you should immediately stop driving your vehicle as soon as it's safe to do so. Contact our team at Germain Honda of College Hills for further assistance.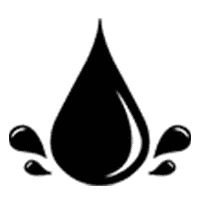 Oil Spots Below Your Vehicle
Have you noticed a puddle or spots of oil collecting underneath your vehicle? It's time to have a factory-trained Honda technician inspect your vehicle for the cause of this problem. Oil can leak from your oil pan gaskets, oil drain plug, or valve cover gaskets if not properly sealed. Remember, even a small oil leak can quickly turn into a gigantic problem when your engine experiences a loss of oil pressure.
---

Have Your Oil Changed at Germain Honda of College Hills
At Germain Honda of College Hills, we're standing by to help keep your Honda running like the day it was brand new. Our team proudly uses Genuine Honda oil filters along with engine oil that's been formulated specifically to meet or exceed the original specifications of your vehicle. Our Honda-certified technicians understand your vehicle inside and out, helping you drive with the peace of mind that comes from knowing that your vehicle has been rigorously inspected and professionally serviced to deliver many more years of reliable performance.