Service Center Expansion

With the goal of improving the experience for our valued customers, Germain Honda of College Hills is excited to unveil our Service Center expansion project. In addition to the same professional and friendly service you've grown accustomed to, you'll be able to enjoy a number of new perks and benefits when servicing your vehicle here at Germain Honda of College Hills. Beginning in September of 2023, this expansion and renovation project will improve both the capacity and operations of our Service Center. Our team will keep you updated on the progress as the project nears completion.
Service Center Expansion Project Updates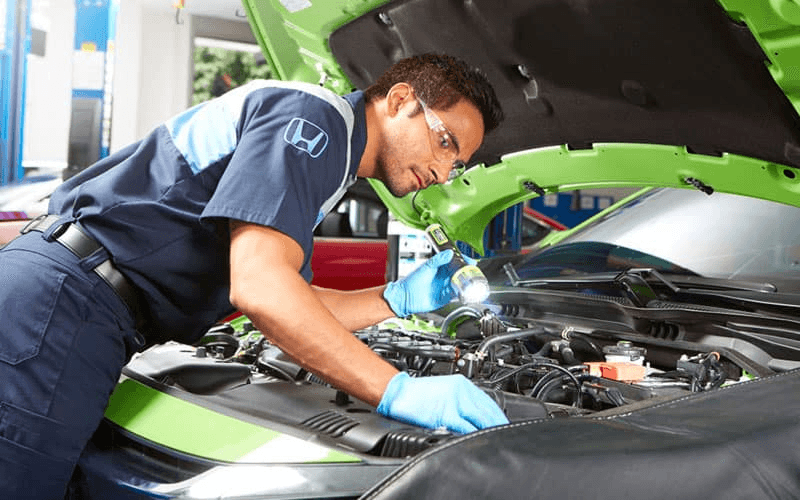 Project Start Date – Demolition Begins September 5th, 2023
Renovation will cover both the service department and parking lot.
Service capacity will double in size, allowing us to better serve you.
Facility will expand from 7 service stalls to a total of 12.
A new alignment rack will be installed.
This project builds on our commitment to providing our service guests with unparalleled attention and care. You'll experience reduced wait times, expanded service availability, and enjoy the same expert care and attention that you've grown to love about Germain Honda of College Hills.
During the renovation period, our team will inform you of any changes to the service drive to help you avoid any inconvenience. Please excuse our mess while construction is ongoing. If you have any questions, please feel free to reach out to our service team.